Our Mares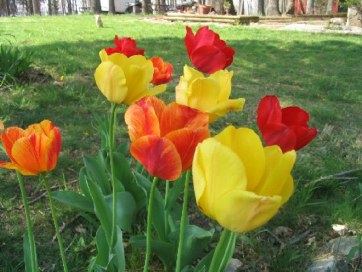 These are the ladies of Mother Nature's Miniatures:
We have all colors and all of our mares are AMHA/AMHR and ASPC registered. Check out these special ladies!!

CLR's Exotic Dancer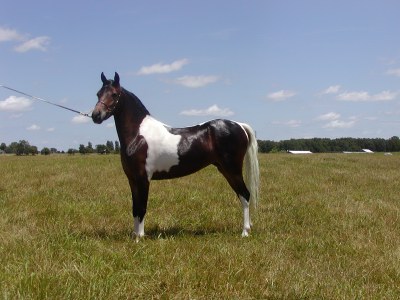 Foaled: 2005
AMHR - ASPC Foundation Registered
AMHR 263484B
ASPC 154385A - Foundation Number: 2492
We are so proud and excited to own this fine horse.
Thank you Mick and Judy Workman of Candyland Ranch for allowing
us to purchase this wonderful mare!
Dancer is started in harness and is a joy to train!

Lyndsis Little Snickers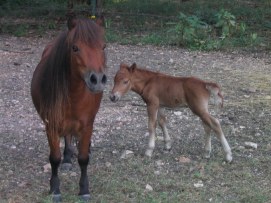 AMHA/AMHR Registered
Year Foaled: 1998
Color: Bay with White Lacing On Back
Parent Qualified and DNA'd
Height: 32.50"
Snickers is our 32.5" tall bay mare with a black mane and tail. She is a beautiful mare with a gorgeous head, and is correct.
She has a wonderful disposition to boot. She is one of our nicest broodmares and we always are thrilled with her foals.

Lyndsis Little Chianti Lace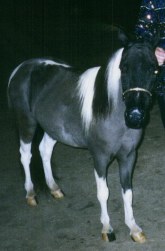 AMHA/AMHR/FBR (Falabella Blend) Registered
Year Foaled: 1998
Color: Black and White Tobiano Pinto
Parent Qualified and DNA'd
Height: 33.75"
Lacey is our 33.75" tall black and white pinto mare. She has "bear paws", and is absolutely gorgeous!!
She has lots of action, and would make a great driving horse. This mare's bloodline goes back to Chianti!!
Lots of color! With limited showing the AMHA, she did great with Reserve Halter Championships.
She is also registered with FBA (Falabella Blend Registry) along with all of her offspring!