About Us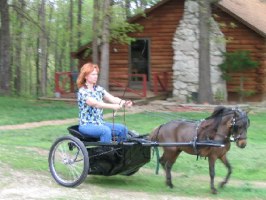 We are located in the beautiful Ozarks! We started raising miniature horses in 1999, and before that had raised and shown Missouri Fox Trotter horses.
We truly love our horses!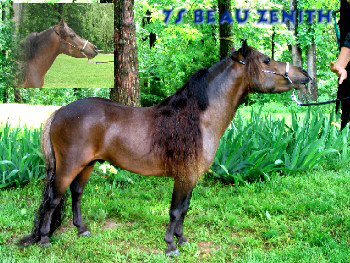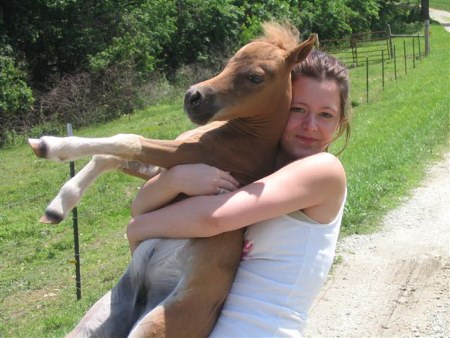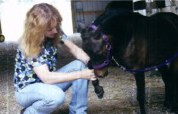 Cindy and Beau
The Way Of The Horse
by Dan Summerel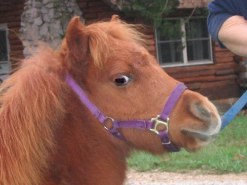 Let me have as much freedom as possible as I find confinement unnatural and unnerving.
Be aware of my nature and don't expect me to be that which I cannot.
I will give you control of me if you show you are worthy of being my leader.
Once I see I can trust you and understand you, I will be happy to follow your lead.
Be consistent in how you treat me and do not hurt me.
I will respect your space and do my best not to hurt you in anyway.
If you continue to act in this fashion, my bond with you will grow stronger and stronger, with no ultimate limit.
I will be your friend and play with you as often as you like .
And I will carry you through fire, should you ask,
For I am your horse.....